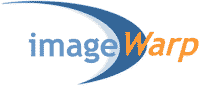 features
morphology
Basic set of operators: erosion, dilation, opening, closing, tophat, contours, majority.
Iteration-independent high-speed algorithms for binary morphology
Multiphase-aware algorithms keep objects of different class from merging
Proprietary high-speed thinning, thickening and pruning
Fast convex hall in the multiphase space
Grayscale morphology with full support of 16-bit, 32-bit, and floating point images
Proprietary color morphology in the selectable color space
Binary, gray and color operations with user-defined kernels
Extensive set of geodesy functions: distance map, direction map, local min, local max, ultimate erosion, medial axis transform, end, node and saddle points
Several metrics for distance transform including Euclidian one.
Accurate separation of touching convex objects.
Multiphase connectivity algorithms: labeling, filling holes, border kill, scrap cleaning
Watershed operator extracts ridges and basins in the intensity relief.
Link operator for connecting broken lines
Hit-and-miss transform for binary template search.
---
Copyright
©
2017 by A&B Software
E-mail:
webmaster